Miles President and CEO, Sandra Miles presented as an expert speaker at the Wednesday, November 22 Burnaby Board of Trade event on Finding, Keeping and Engaging Employees: Trends in Talent Management at the Element Metrotown Hotel.
In her presentation to the attendees from a broad cross-section of industries, Sandra Miles highlighted the main trends in Talent Management. Sandra concentrated on themes that included the emergence of talent brand, the Intersection of recruitment and marketing and current workforce trends. Sandra noted that "For the first time in 30 years, we are seeing a demographic shift in the workforce; Millennials are taking over the workforce but there are too many gaps to be filled due to the vast number of Baby-Boomers retiring".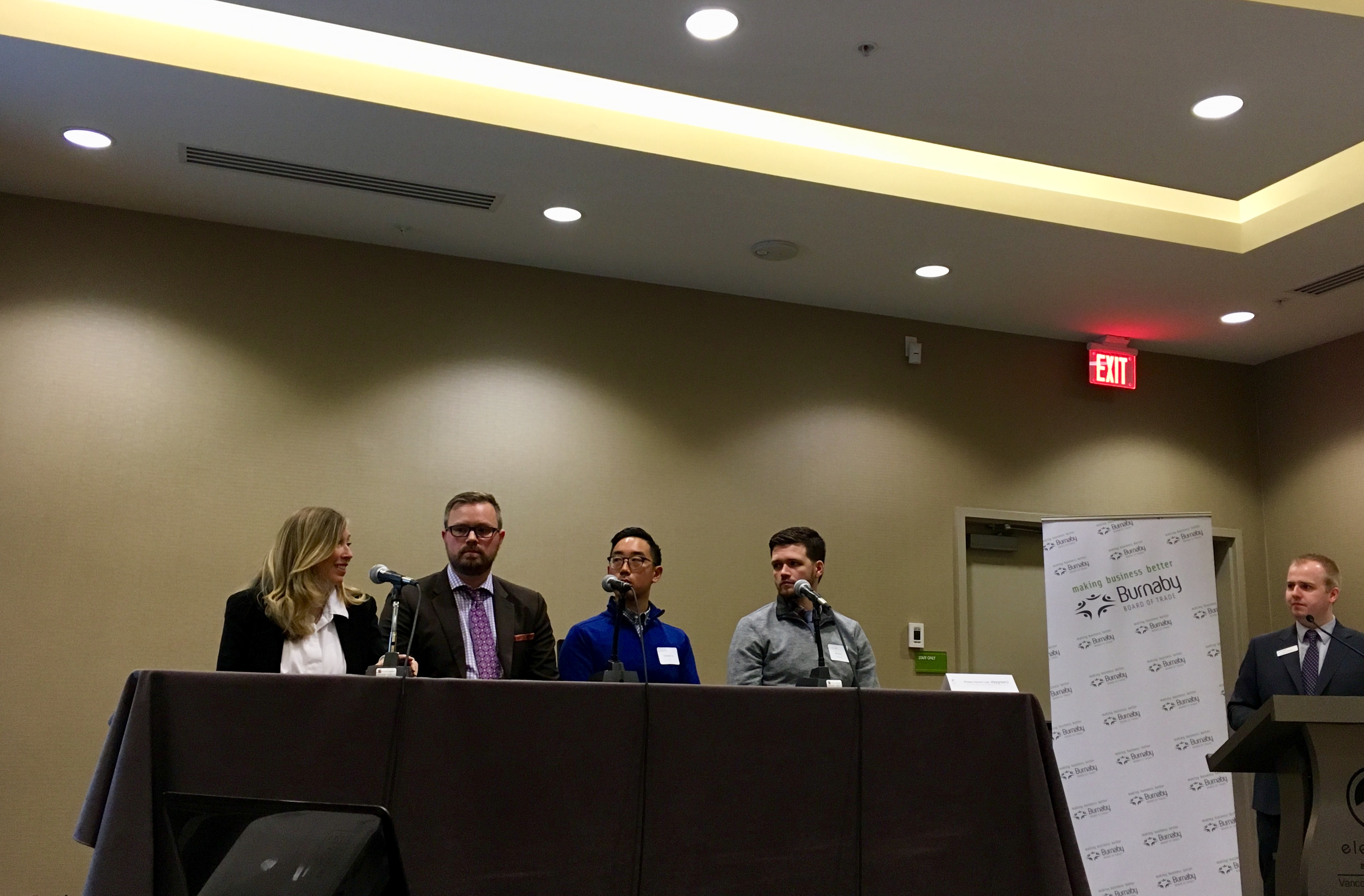 RBC Group Consultant, Jonathan Adams then presented the Trends in Employee Benefits and Programs. He emphasized the importance of benefits to employee retention and employee satisfaction as well as productivity.
The event wrapped up with a panel discussion with Jonathan and Sandra being joined by Rhys Green, Director of Operations at You Move Me and Christopher Yeh, Manager of Talent Development at Clio. The panel discussed some of the key topics including the top factors attracting candidates to employers, tips for change management and the future of employee engagement.
Speaking about the event, Sandra Miles said, "Miles is delighted to be a part of such important and engaging conversations with our colleagues and partners across the region. We look forward to continuing to provide expert advice and insights at future Burnaby Board of Trade and other events on Talent Management and much more".