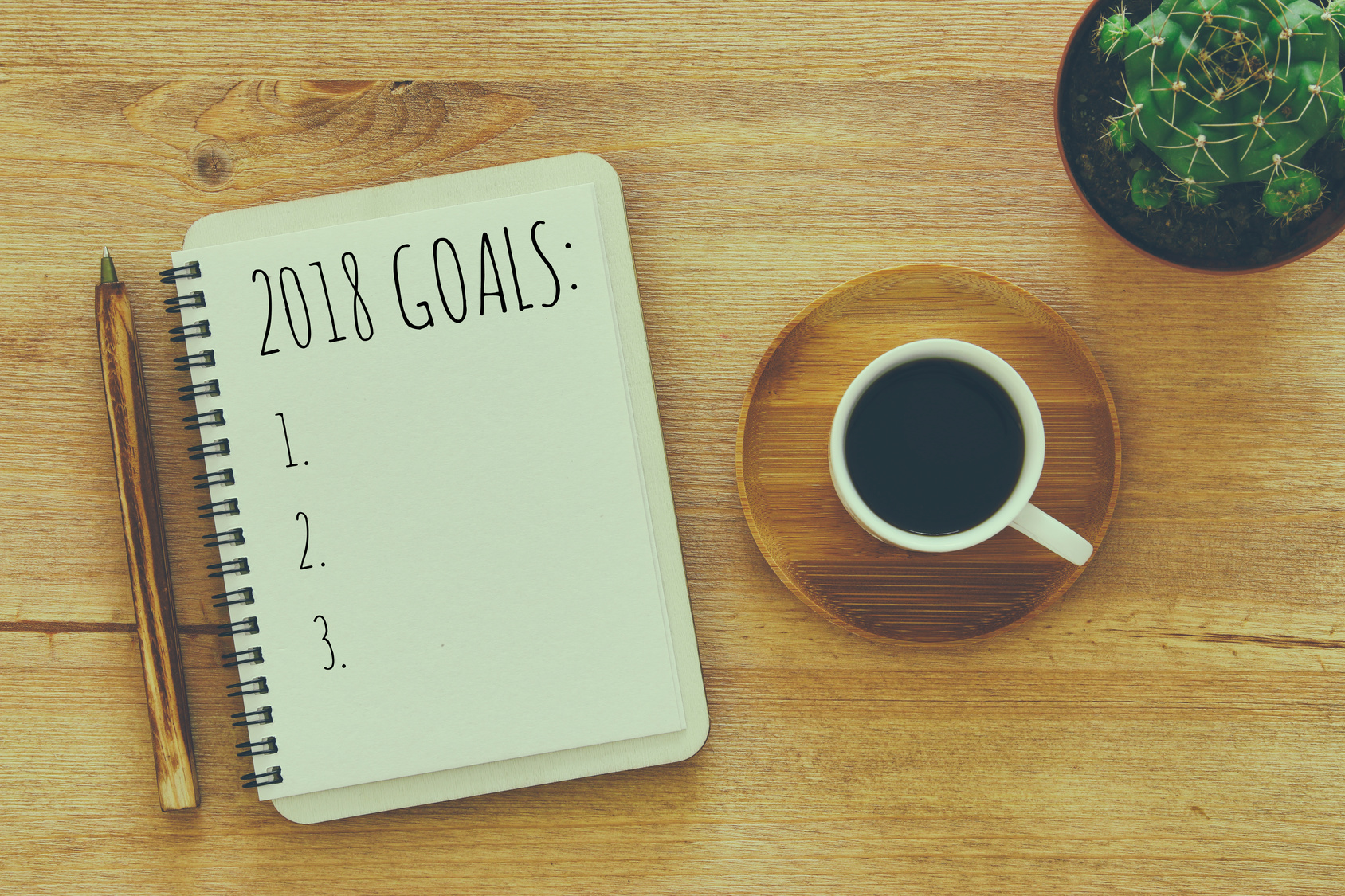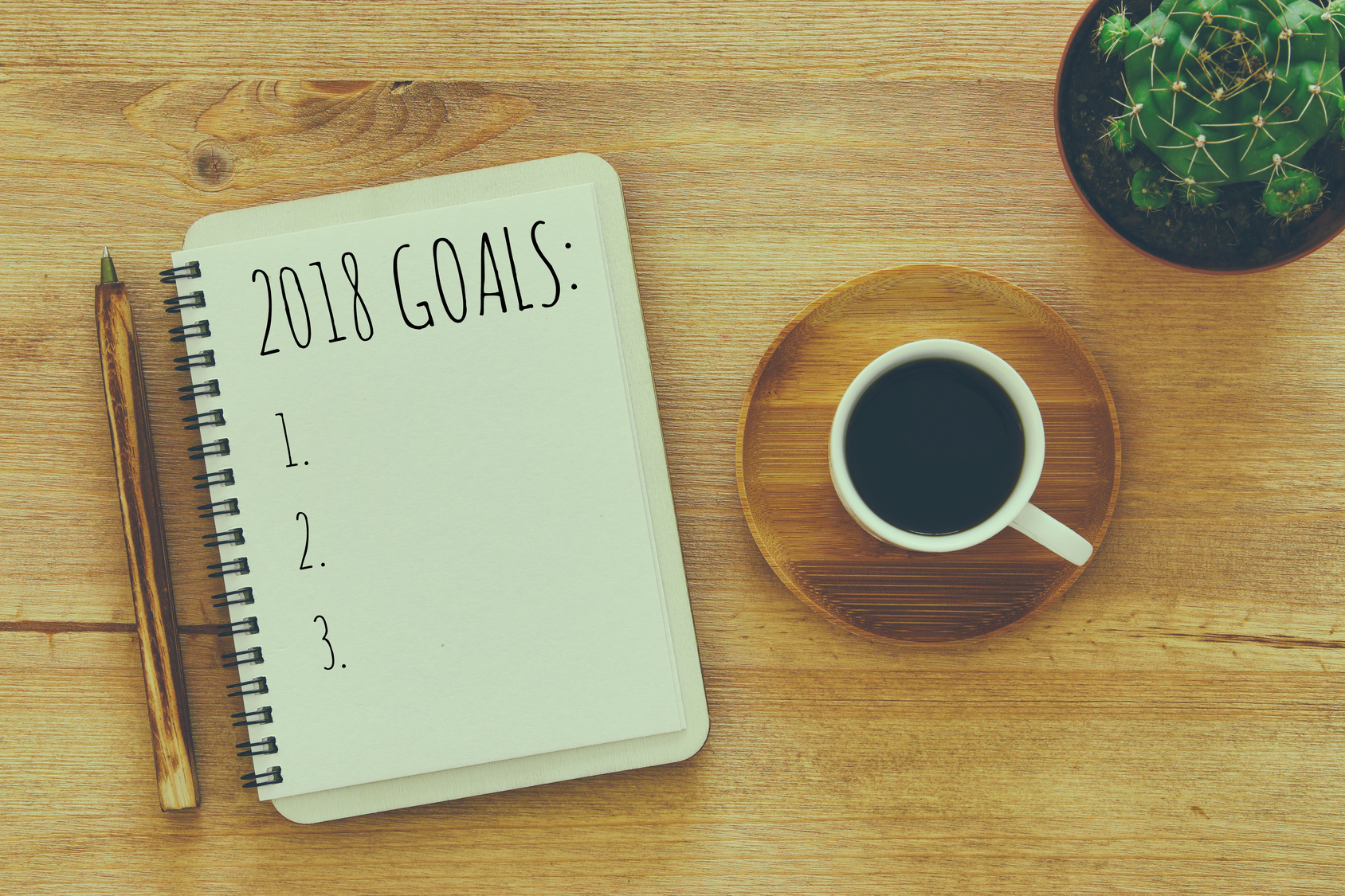 So you've decided that 2018 is the year that you're going to achieve big things in your career but you don't know where to start.
Setting goals is a great way to focus your attention and make your dreams actionable. But time and time again, we all make the same errors in setting our goals.
How you set your goals is key to achieving your aims for 2018 so following these few steps can lead you to success for the year ahead.
Self-Reflection
In order to set achievable goals, it's important to reflect on your larger aims in life. Ask yourself what the ultimate goal is, do you want a better salary? Do you want to work in a different industry? Become a manager?
Once you've deciphered that difficult question it becomes a lot easier determining your goals for 2018 because they will all be smaller goals that help you obtain the big prize(s). It is also important to not focus solely on career goals but balance this with personal goals. Rather than overwhelming you, the two differing goals will complement each other and enable you breathing space from both goals by dividing your time which will help you focus.
Be Smart
Once you've determined the big picture, break it down into smaller, SMART goals. SMART goals are one of the best ways to achieve your aims. SMART doesn't just mean your goals are thought-out, it stands for:
Specific
Measurable
Achievable
Relevant
Time-Measured
The first, 'specific' step of a SMART goal is boiling the goal down to a very particular definition. This isn't always easy but taking the time to make your goal specific will really help in the long run.
By measurable, you're giving yourself the ability to succeed in reaching the goal, you want to earn more money? Well what's the salary you want to reach? If you don't make a goal measurable, it could be never-ending and never achieved.
Making your goal 'achievable' means considering what steps you have already made to get there. If you're looking to be CEO of your organization by the end of 2018 when you just started there, you're more than likely setting yourself up for failure. Instead, make sure you are giving yourself a chance of achieving your dreams, one step at a time.
The final part of SMART goals is making sure they are relevant and time-measured. Ask yourself 'why' you want to achieve this. If the goal is to learn programming when your career is in sales, you might need to be reconsidering your larger ambitions. And importantly, you have to set a deadline. Goals are no good if there's never a time set to achieve it. Without a time and date to have it completed, it will collect dust and become forgotten.
Write It Down
The best way to visualize your goals is by putting them down on paper. Writing the goals down can help you to prioritize and even remove some goals that you realize aren't necessary. You can then create an action plan of which goals can or should be achieved and when, which will be your map to success for 2018.
Accountability
Another important part of the process is finding someone who can keep you accountable and on track. Finding someone who is also looking to achieve some goals is even better. Having someone to keep you in check along the way can be a huge part of achieving your goals and scheduling regular catch-ups to discuss your progress can be a fantastic motivator. The bonus is helping your friend or colleague achieve their goals and then being able to celebrate together!
Don't Wait
The last but by no means least important tip is to not hang around. By setting aside some time as soon as possible to set your goals, you're giving yourself the best chance of achieving your aims before 2018 is all wrapped up.
It may seem overwhelming at first, but by ensuring you've followed the above steps, you can set yourself up for success in 2018. Whether you want to get that promotion at work or start the path to a new career, we hope this year is one full of achievement!