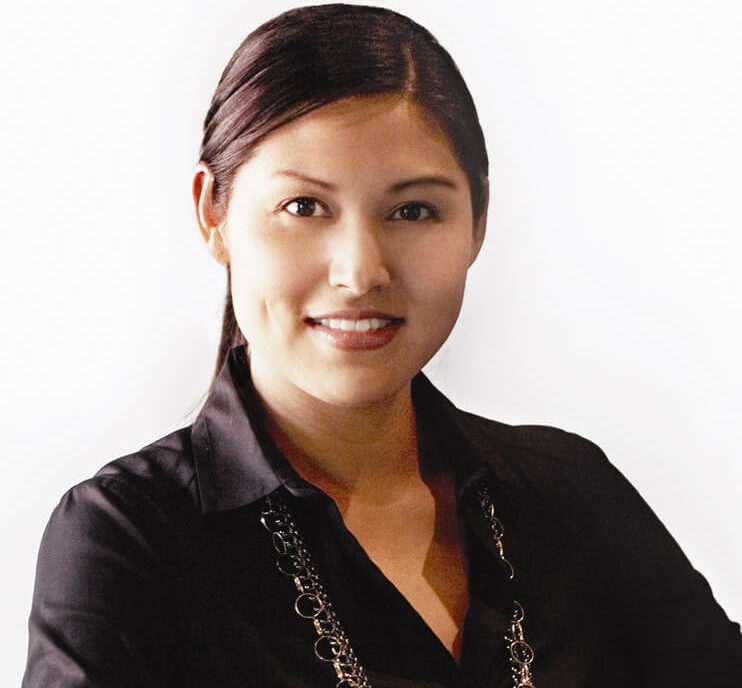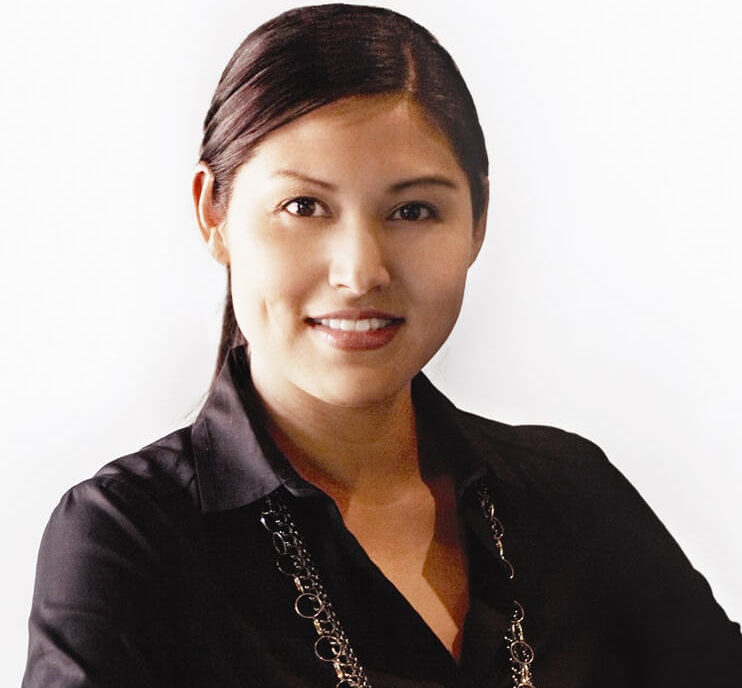 In this segment of lessons from leaders on corporate culture, Miles Employment Group speaks with Cybele Negris, co-founder of Webnames.ca – Canada's original .ca domain registrar for individuals, small businesses, non-profit organizations and corporations.
How important is corporate culture to you & your organization?
Corporate culture is extremely important to Webnames.ca. In fact I would argue that our company would not exist today had we not built and nurtured our culture and shared values.
In 1987, Webnames.ca co-founder John Demco founded the .CA domain in Canada to preserve an online identity for all Canadians. He ran the .CA registry as a volunteer for 13 years, growing .CA to over 100,000 domain names, charging not a single dollar for the years of service.
In 2000, we worked with a small team to transfer the authority of the .CA registry to the Canadian Internet Registration Authority and we became one of its first accredited registrars.
Webnames.ca was founded on the principles of giving back to the community and while we are a for-profit business, we continue to make business decisions based on the founding principles of integrity, doing what is right for clients and innovation.
A culture of teamwork and pride in our Canadian origins and our ability to be a service provider to hundreds of thousands of Canadians wanting to register .CA domain names drove the company through phenomenal growth, growing to 30 people in a span of 4 months.
Staff willingly slept in sleeping bags in the office while the management team worked 7 days per week, sleeping only a few hours a night to service customers and the immense growth in those early days of .CA availability.
Success was not defined by money alone but by the visibility of the .CA being used across the country. As the company saw the widespread adoption of .CA names (today over 2.5 million are registered), we were extremely proud.
The "whatever it takes" attitude and teamwork of a group of people who had a passion for what they were doing drove the company to new heights beyond the .CA. Now, almost two decades later, with over 450 different domain extensions above and beyond .CA, hosting, email and numerous other services, our core values continue to guide all that we do to uphold our corporate culture.
How would you describe your corporate culture?
Our culture is one of respect, integrity, teamwork and absolute passion for customer service.
Our culture is based on our three core values:
To amaze every customer with exceptional service
To always be improving and striving for excellence
To make a positive difference
The passion for customer service is reflected in all we do. We pride ourselves in running the business with integrity and honesty, and treat each customer with the utmost respect. We aim towards a 100% customer satisfaction level and treat each customer as an individual with unique business needs and goals.
We encourage our support staff to develop a bond with each customer that reaches out to us. This empowers us to not only better understand how to help and resolve any issues they have, but also how to provide better solutions, innovate and improve.
Our Better Business Bureau rating reflects our commitment to our customers. As a team we are proud of having had a consistent A+ rating with  zero complaints over our 17 year history. We offer toll free customer support in both English and French and have strict service standards.
We ensure that each phone call is picked up in an average of less than 60 seconds and emails responded to within 4 hours. Phone and email queues are constantly monitored to ensure posted service standards are met.
If a customer has a problem that cannot be resolved by our team, they are invited to write to president@webnames.ca. These emails go directly to the President and answered within a few hours. 99% of emails sent to president@webnames.ca are commendations about our staff and excellent service.
We also have a strong history of community service and a culture of nurturing entrepreneurship. Our management team serves on the boards of many organizations and participate as mentors in entrepreneurship programs and post-secondary institutions in British Columbia.
I also speak at about two dozen entrepreneurship events and post-secondary institutions with the aim to inspire a new generation of entrepreneurs. Company-wide we believe in continuous learning and innovation. We encourage one another to grow our skills and learn new skills, and this is supported by an education allowance for each employee.
Is cultural fit more important to you than skills?
Skills can be taught. An employee's values and character have to be a fit with the company culture from the beginning or the mismatch will cause friction no matter how skilled the employee is. When a new employee fits culturally, they will also be engaged and have higher job satisfaction.
From the time an employee is interviewed and walks through the Webnames.ca office, they first see the company's three core values posted in giant red letters on the wall. We let each candidate know about the culture at Webnames.ca and our values as an organization.
Round one interviews are conducted by team members who already understand the importance of bringing on team players who fit the culture. As CEO I still participate in all round two interviews to ensure shortlisted candidates are a cultural fit.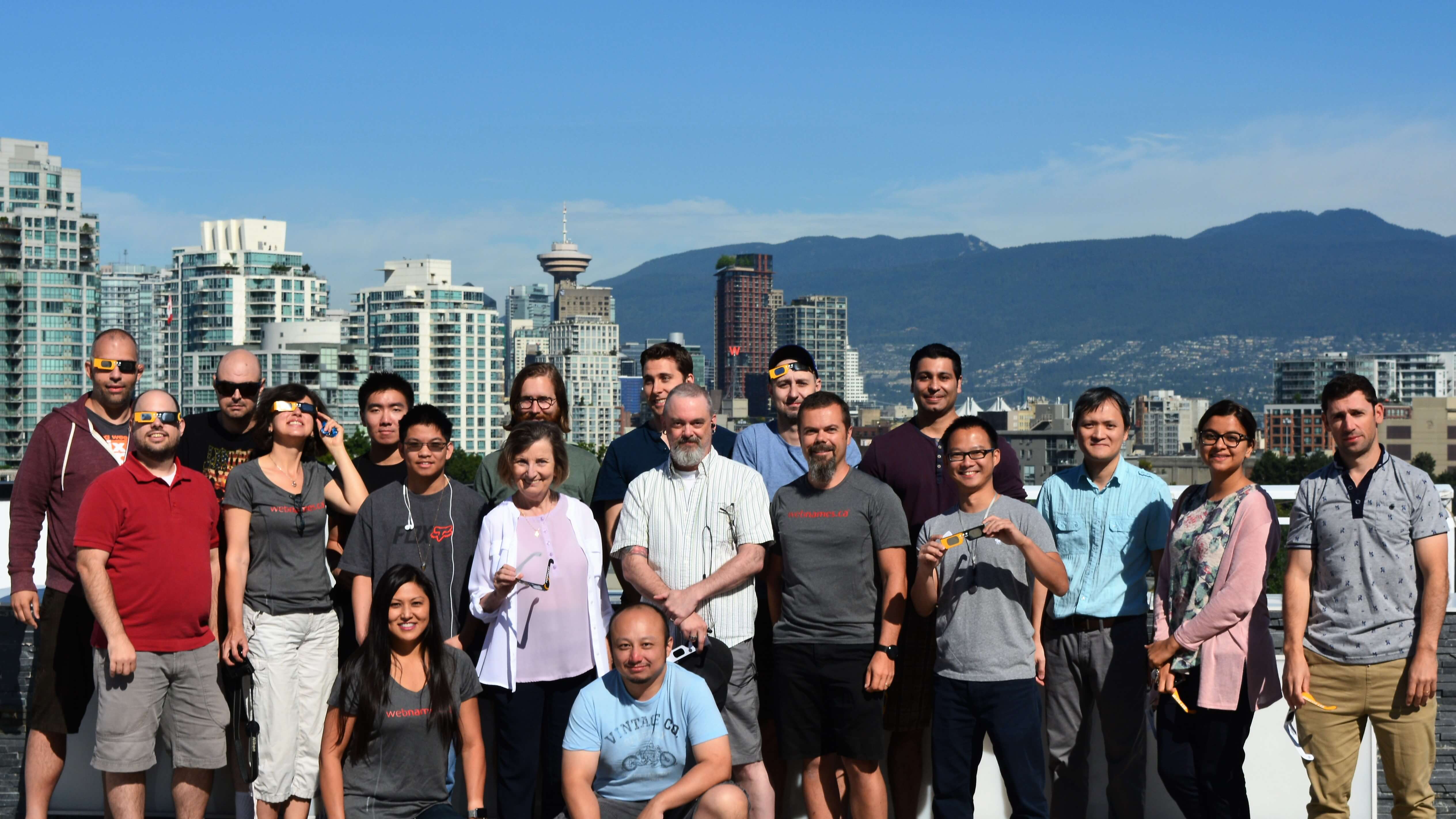 Has your culture changed over time and if so how?
I believe the basis for our culture existed from the very beginning because of our founding principles. There were times when we've gone with fancier offices, foosball tables, bringing in a masseuse and different perks like that which we heard other tech companies were doing to attract talent.
Ultimately, what we've found is that perks are nice, but having fulfilling work, working towards shared goals with a great team of people, feeling like you're valued and making a difference is what keeps people at Webnames.
We have a number of people who have been with the company for over 5 or 10 years and about 1/5 of our current team is comprised of people who have left and come back which I think speaks a lot to the culture we've developed.
What are your top 3 tips on creating and implementing a fabulous corporate culture?
Start with a set of core values that everyone in the company believes in whole-heartedly and can live on a daily basis. Communicate those values consistently and frequently.
Celebrate team members who uphold and personify your fabulous culture. Let these team members be part of the recruitment process because they will be able to best weed out new recruits who don't fit and gravitate to those that do.
Hire based on cultural fit first. Skills can be taught. Be relentless about this. If someone is hired and you notice they are not a fit early on, let them go fast, don't wait or think about it. One bad apple can really inject a lot of negativity and upset the whole apple cart.
On behalf of Miles, we'd like to thank Cybele Negris for sharing her valuable insights and experience!