As part of our workforce insights series at Miles HR, we recently conducted an online survey amongst a representative sample of 1,010 British Columbia adults, ages 18 – 64 for an understanding about their most valued employment perk from organizations. Our survey, revealed the following highlighted results: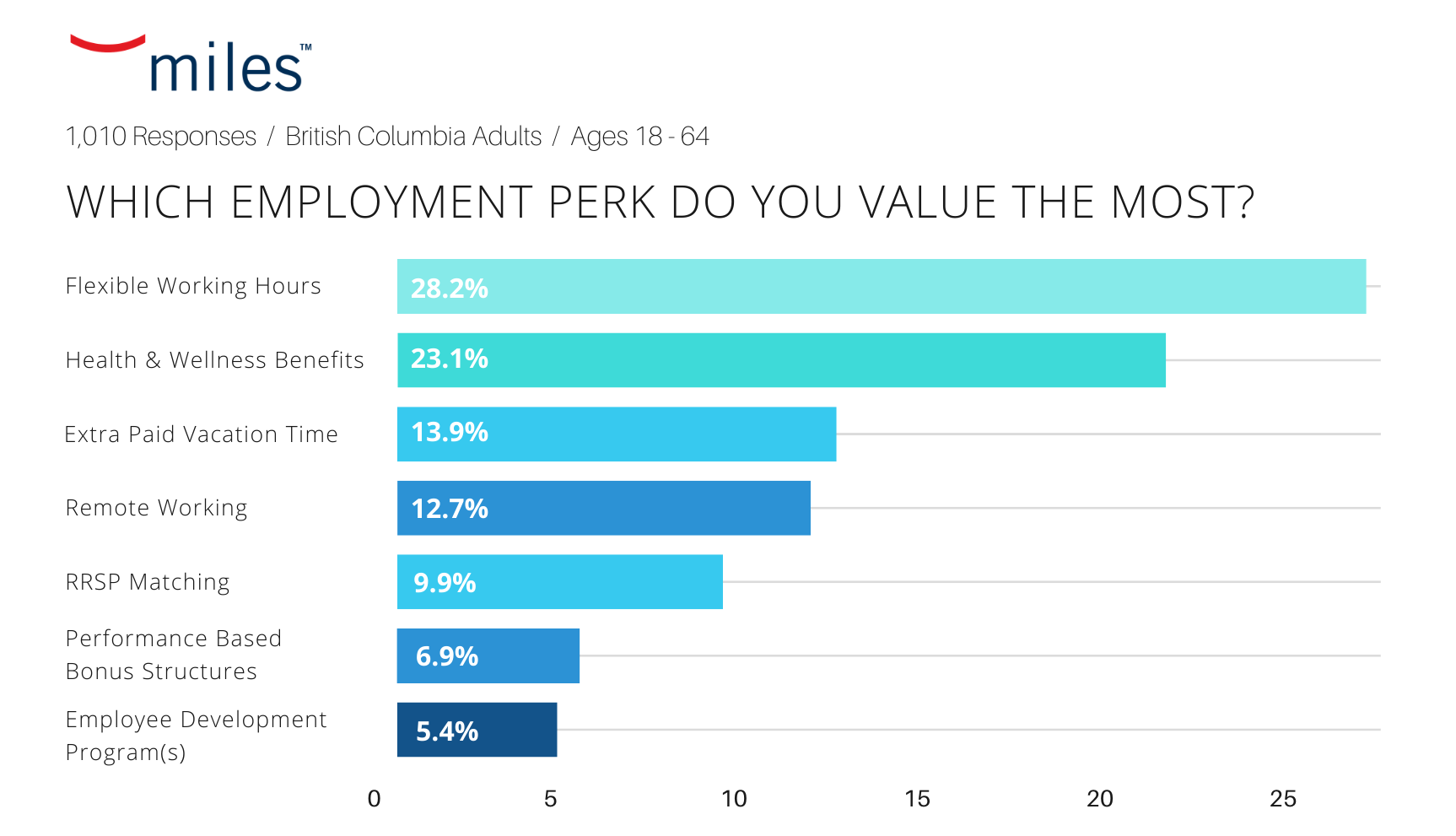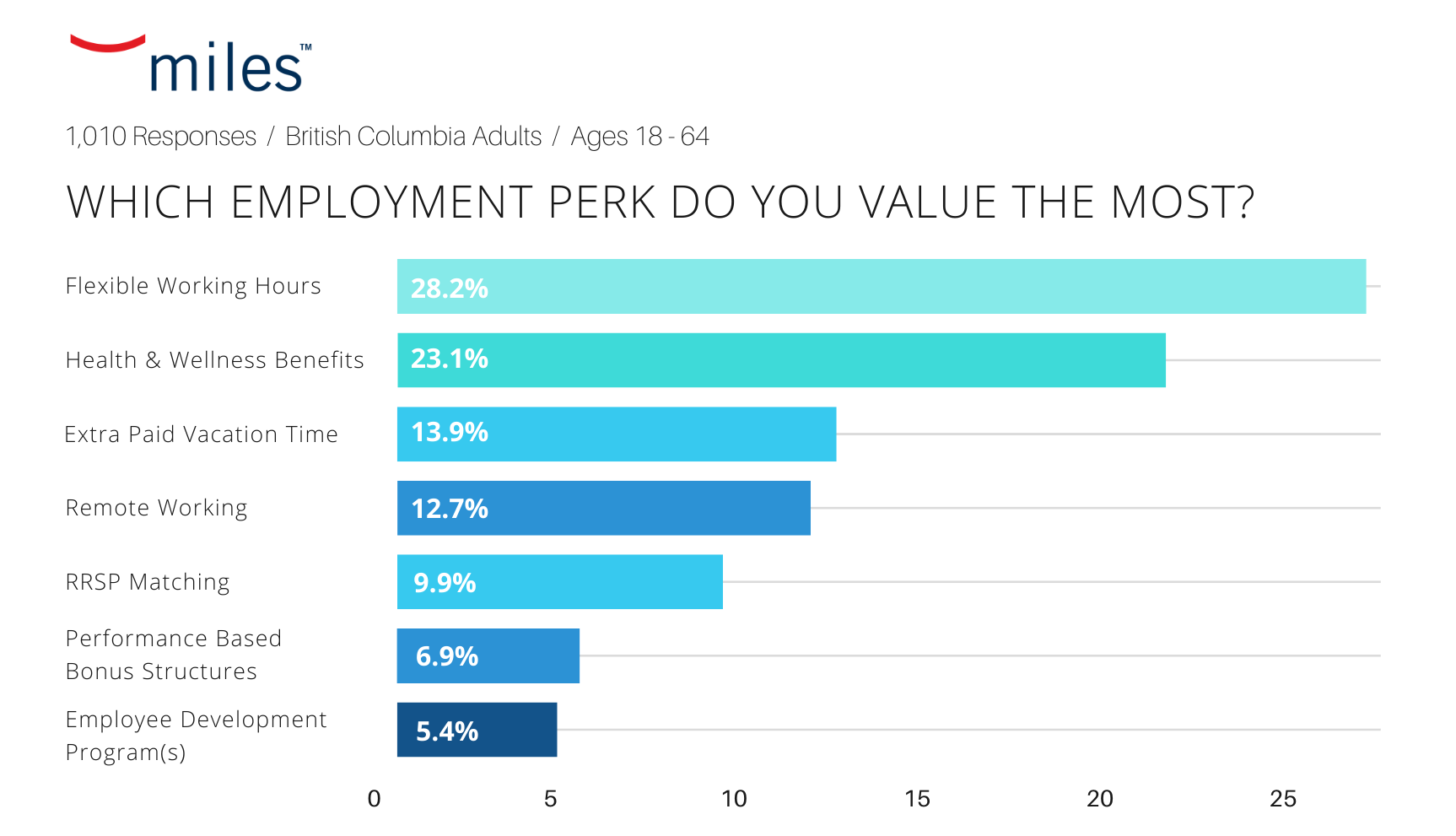 The majority of British Columbia adults involved in our study revealed "Flexible Working Hours" as their most valued employer perk from seven available selections, which also included Health & Wellness benefits, extra paid vacation time, remote working, RRSP matching, performance based bonus structures, and employee development programs.
As more people seek out jobs that specifically allow them to have flexible schedules, it's become an essential component of a flexible workplace culture addressing the changing needs of today's employees, while being a key organizational strategy to attract and retain top talent!